Are You Sick and Tired
of Being Sick and Tired ?
Treatment to Get Clean, And Stay Well
Is Just A Phone Call Away.
916-366-6531   Sunrise Health & Wellness 
209-257-1501    Gold Country Health Initiative  
Patient Centered Opioid Treatment In Sacramento & Amador County
We provide medication assisted treatment through our comprehensive treatment program. We use  buprenorphine, methadone and naltrexone combined with counseling services. Our goal is to provide our patients with stability and a vision of hope for the future.
Get Started With Treatment For Opioid Addiction
Intake and Assessment (ASAM/ASI–BHI)
Physician driven history and physicals
DSM V Diagnoses Immediate need
Co-occurring disorders
Medication Assisted Treatment
Comprehensive Urine Testing
Blood Panels
Counseling
Discharge  Planning
Treatment Planning
Patient Education
Crisis Intervention
Recovery Support
Medical Psychotherapy
Peer Support
Relapse Prevention
 Serving Sacramento and Amador Counties
10089 Folsom Blvd Ste A
Rancho Cordova, Ca 95670
Open 6:00 am to 2:30 pm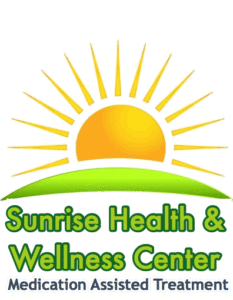 Location Closing – Nov 3oth
820/830 State Highway 88
Jackson, CA 95642
Open 6:00am to 2:30 pm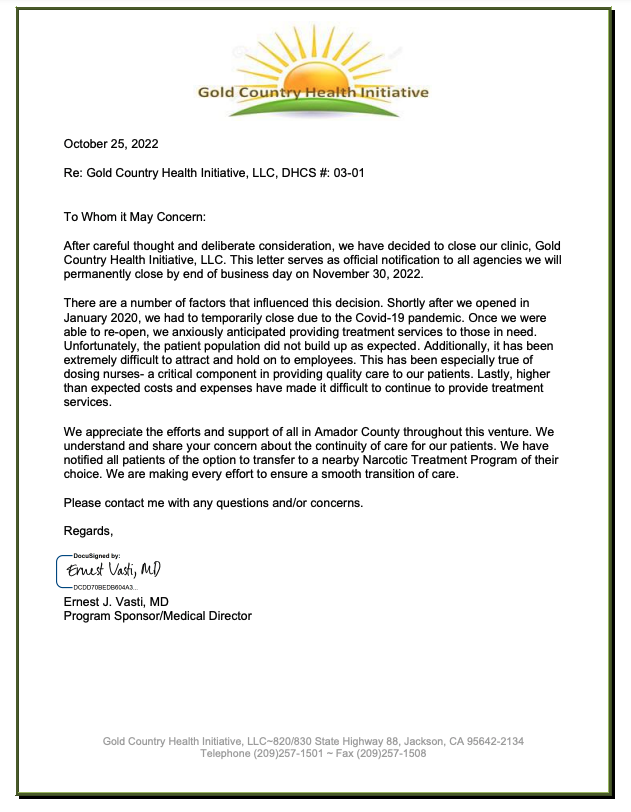 Intensive Outpatient Programs
Professional & Friendly Staff
Accept Medicair & Medicaid
Clinically Proven Therapy
Take the next step and speak to a counselor
We have several options
 

to fit your schedule

 

and budget.